It is faster and good international currency rate and smaller handling fee compare to general international bank money transfer.
We are recommending using Transfer Wise for international money transactions rather than bank-to-bank transfer. 
What's the benefit to use Transfer Wise for you ?
Good currency rate compares to the general bank. For a large amount of transactions, you may save a few hundred bucks. 

Much cheaper handling fee. You don't need to pay a $20-$30 international money transfer fee to your bank. 

You can see the transaction status all the time. 

It will complete the transaction within 1-2 days. (If you already have an approved account) 
 Please register your account at Wise (https://wise.com)
---This instruction is updated 23rd June 2020 ---
(This instruction is from smartphone App but of course, you can do this from Wise web site) 
1.  Please set up your account.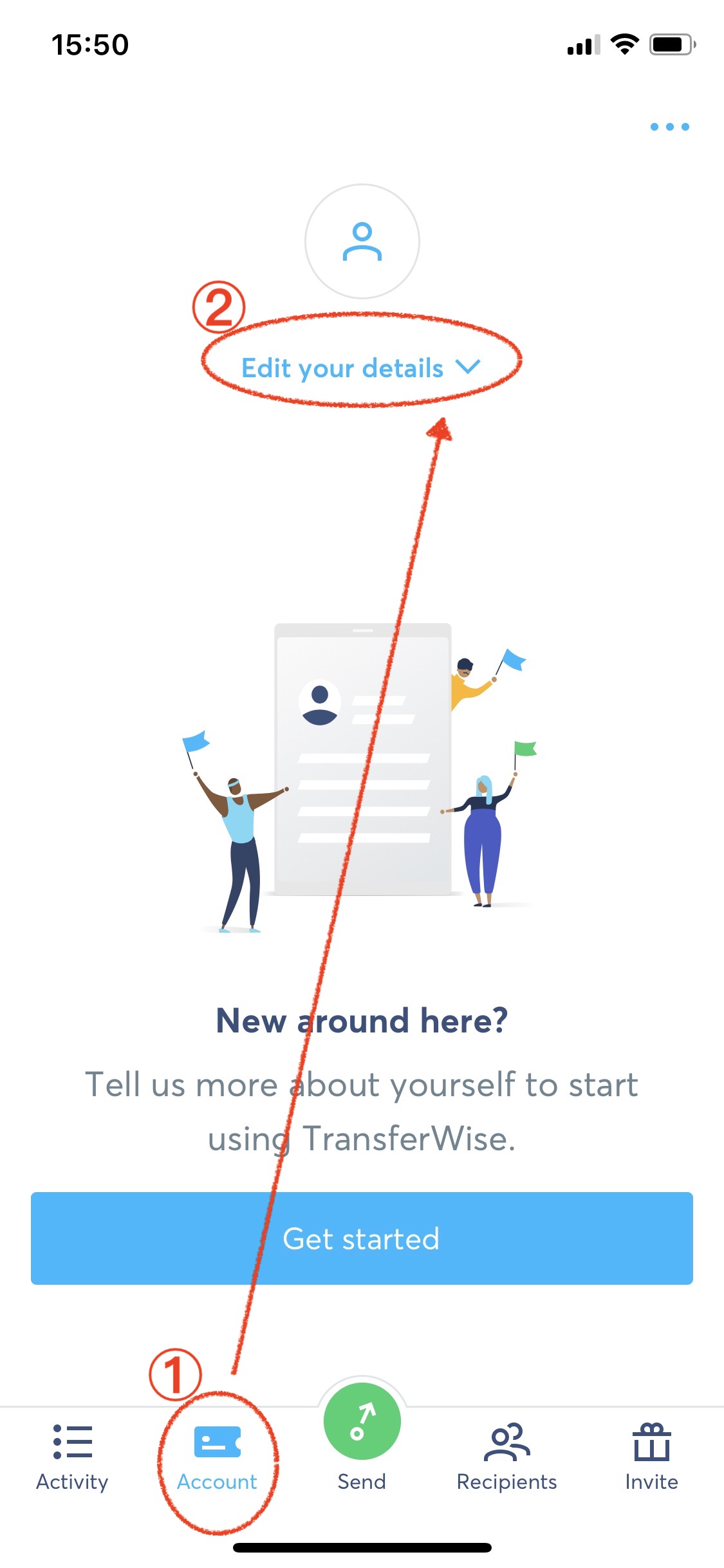 2. Add a Recipient. Click Recipients and click Add.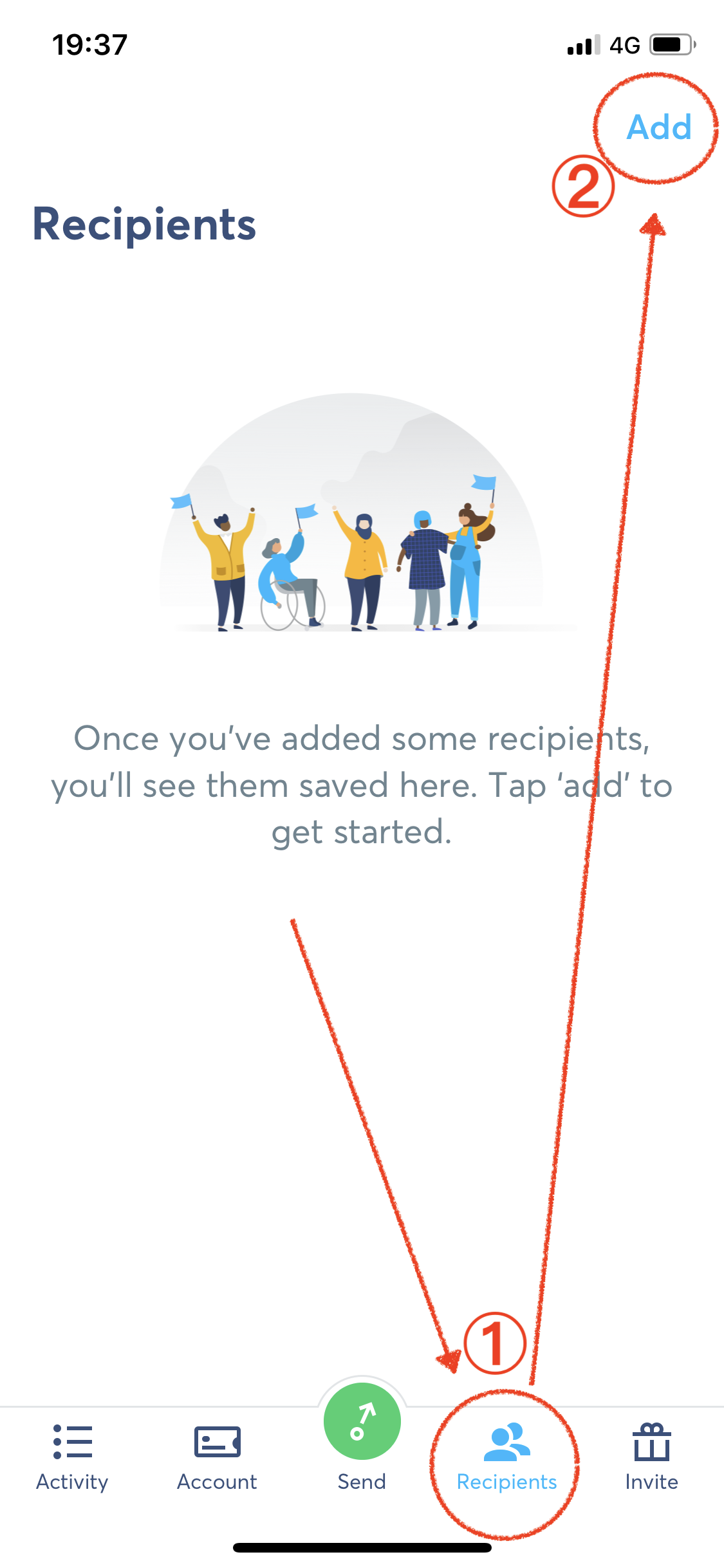 3. Click A Business / Charity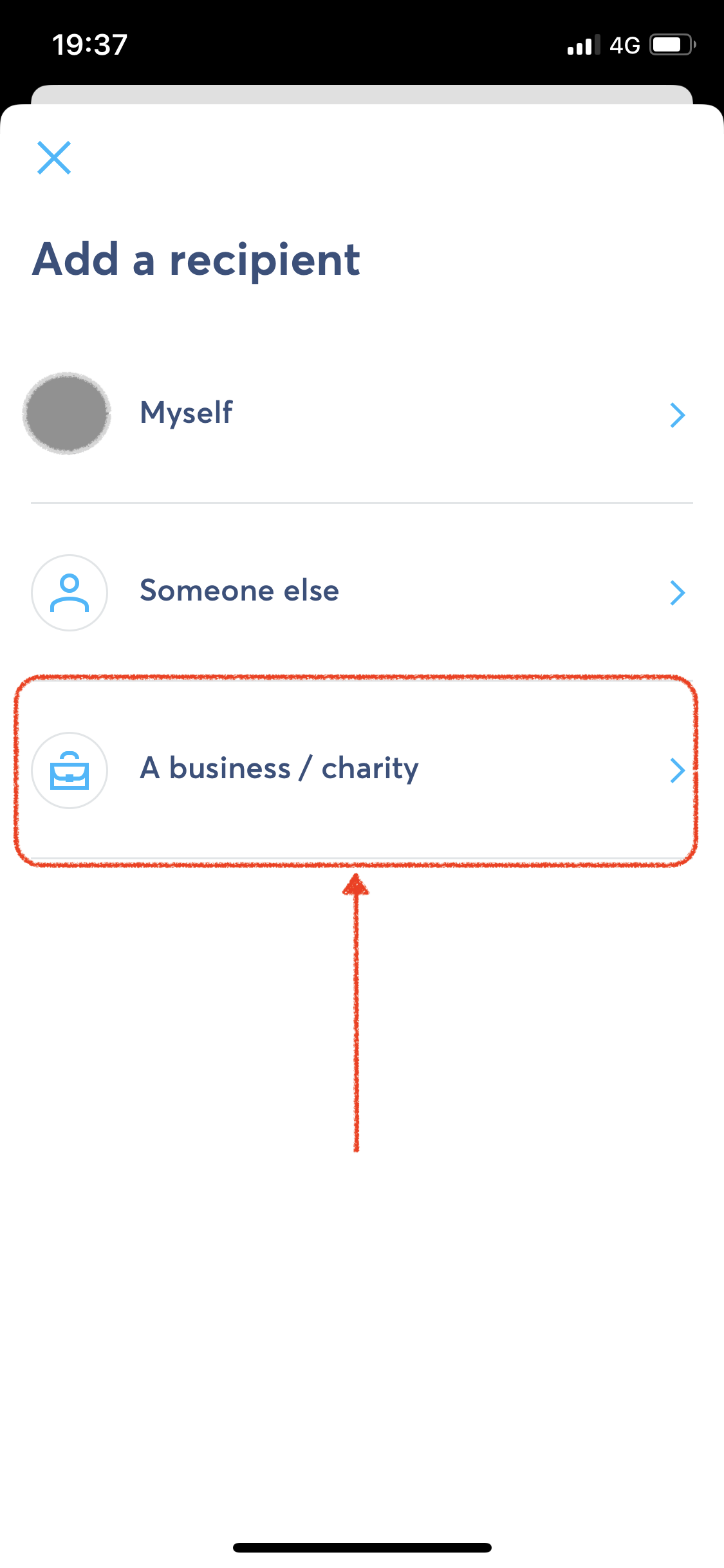 4.  Please add our email address and select the currency as Japanese yen.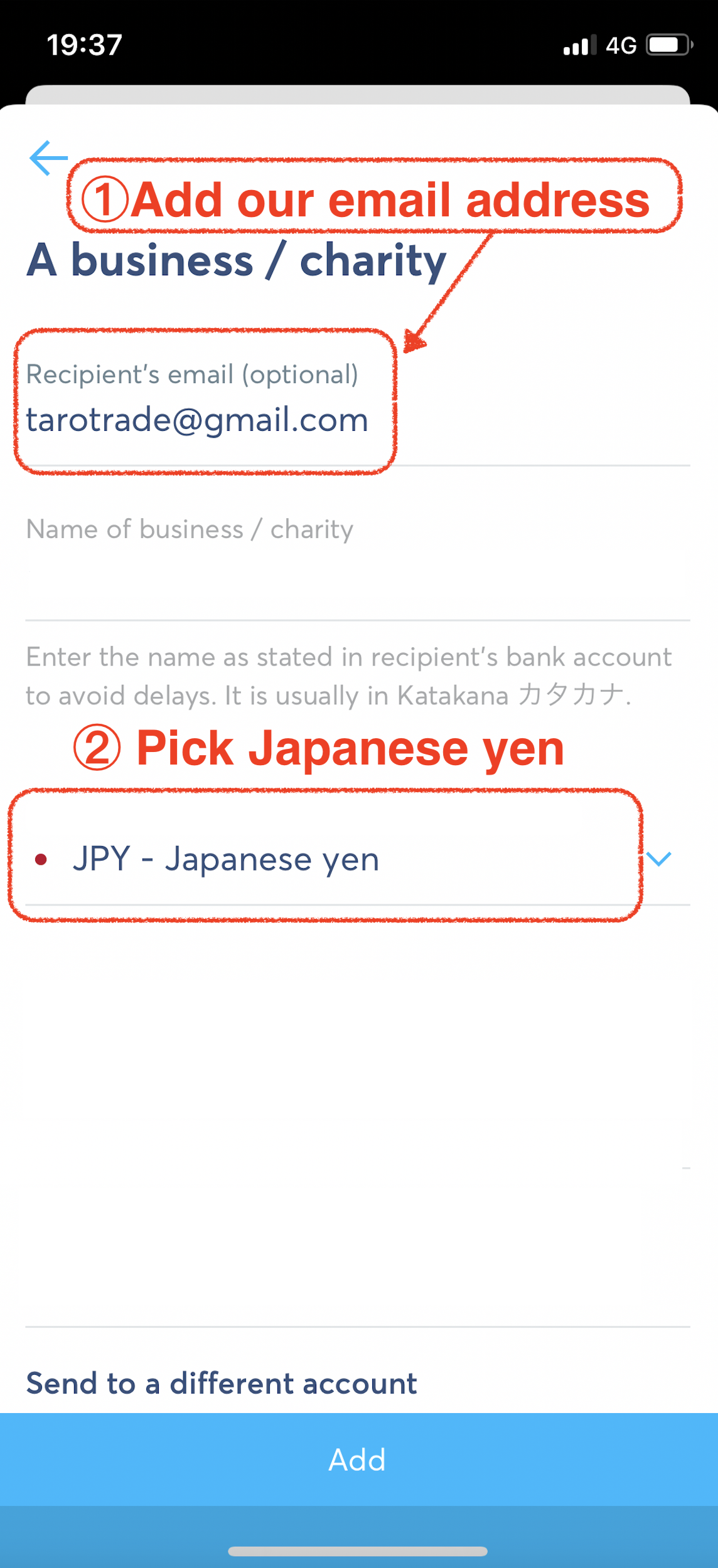 5. The following sections are automatically show.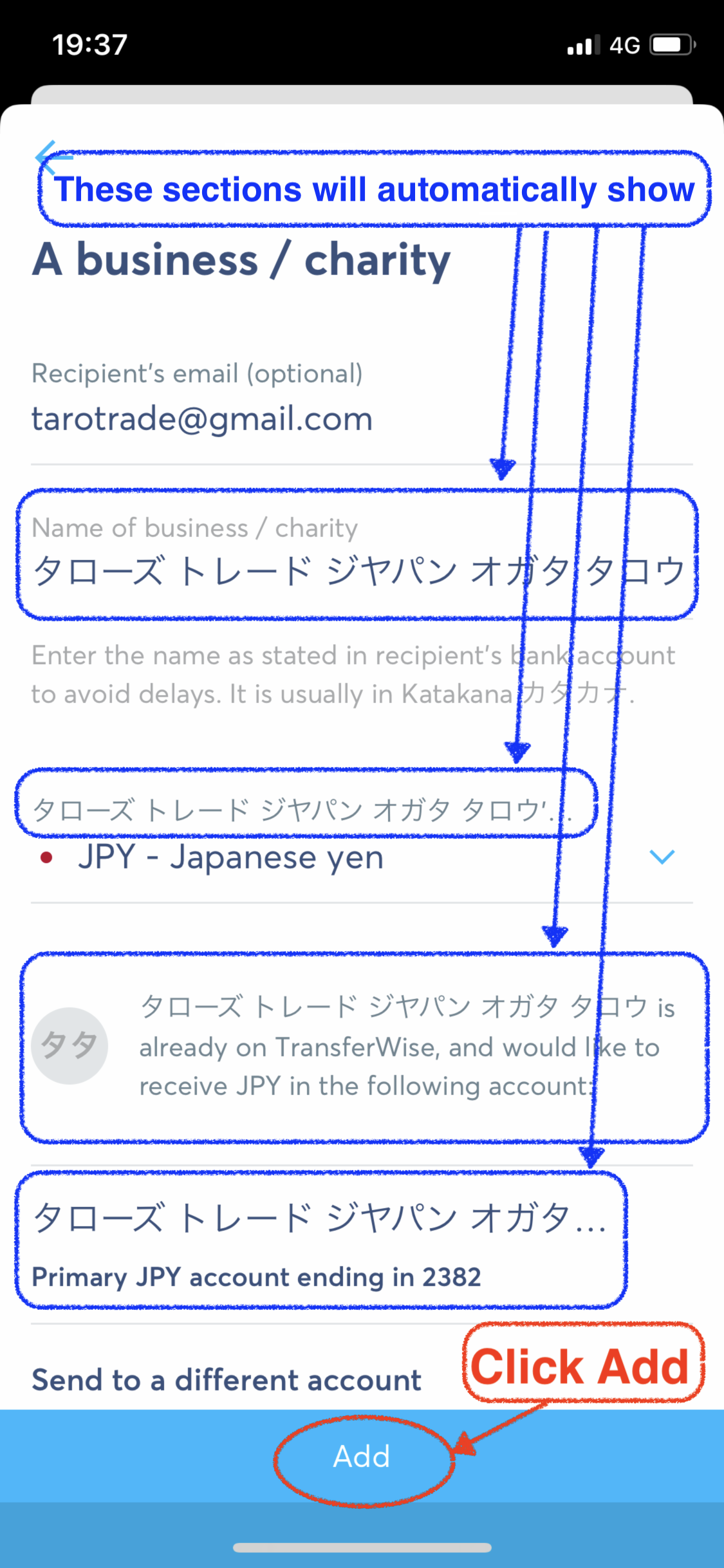 6.  Please click "Send JPY" from Recipient. (Our bank account is described in Japanese in here as below.)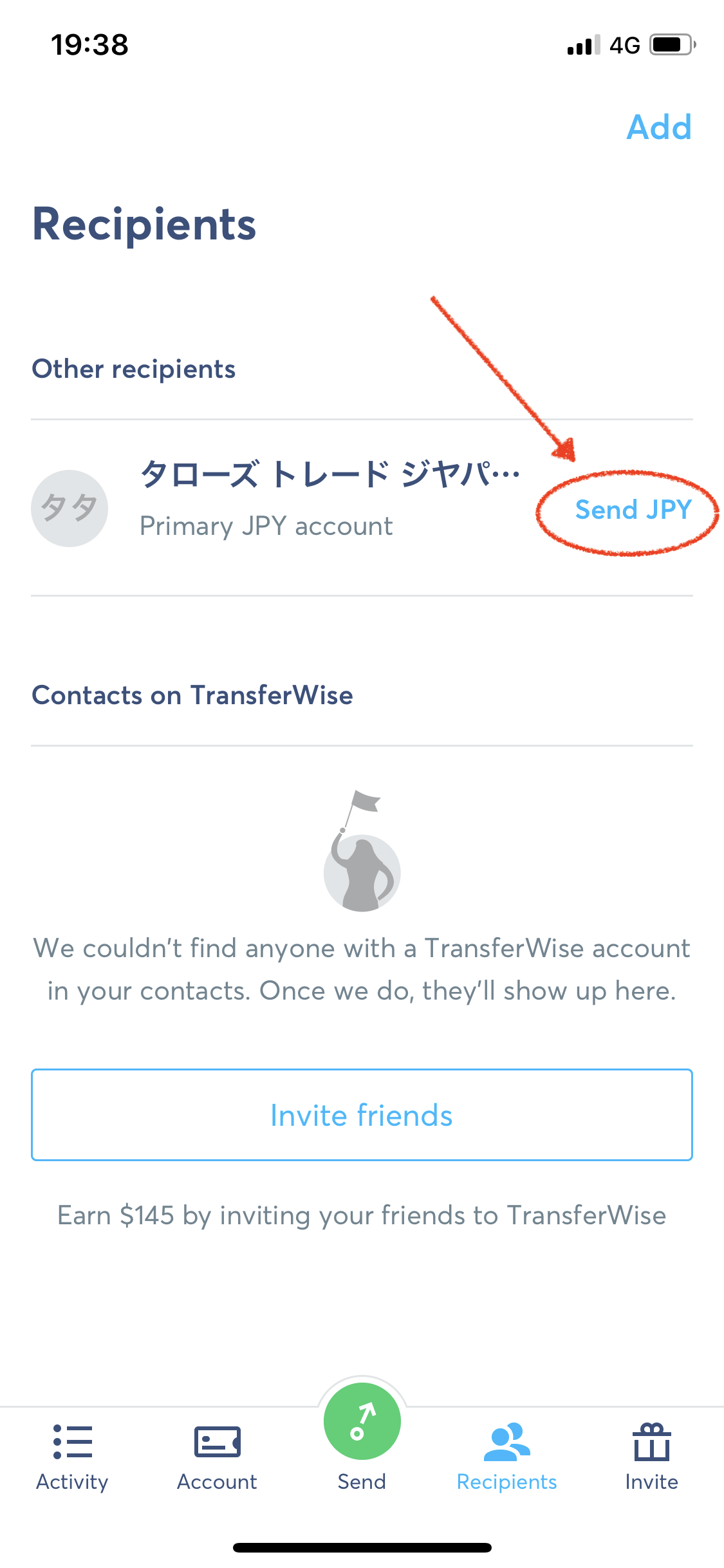 7.  Please Add amount in Japanese yen section first and click continue.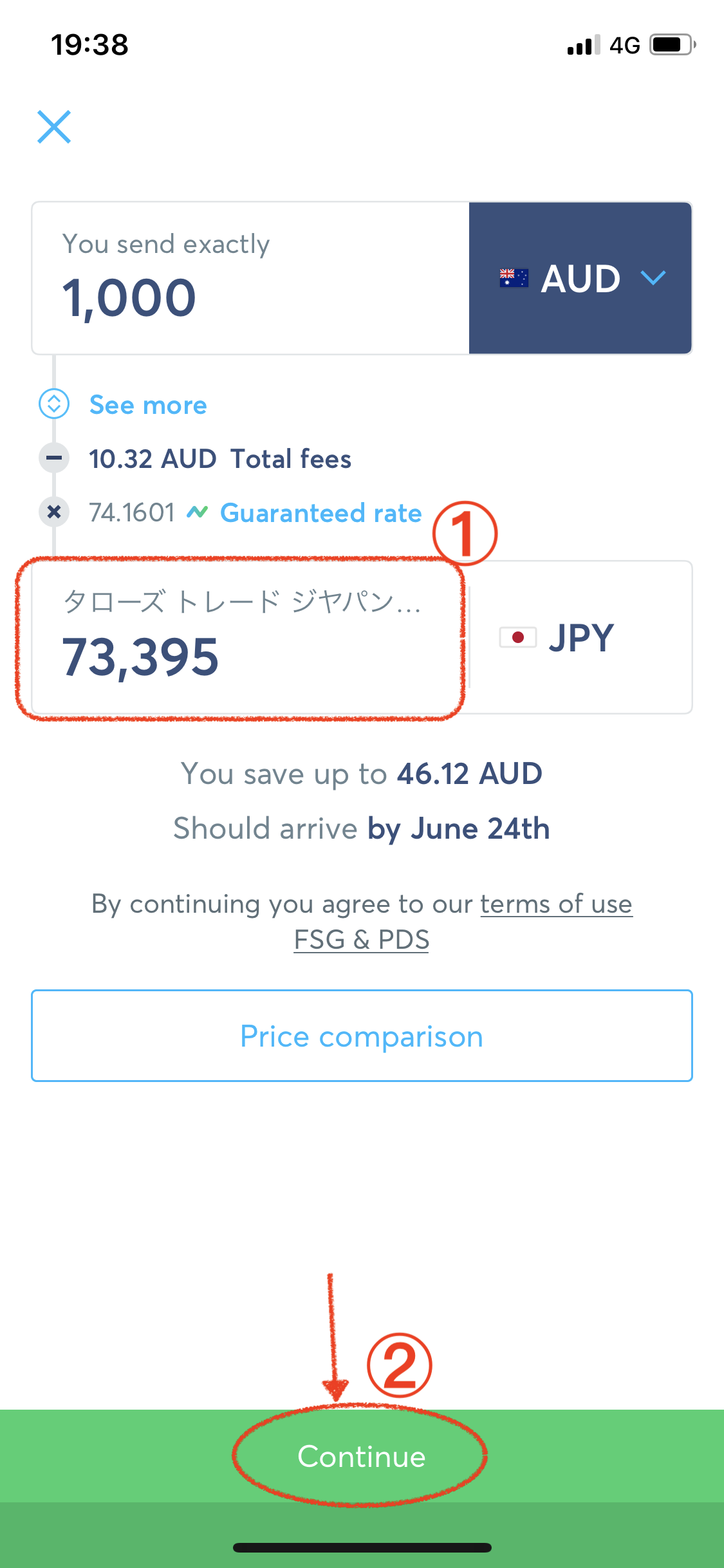 8. You will receive the confirmation email from Transfer Wise. 
Please follow their instruction. 
---
This was the previous method that we were suggesting to our users until 22nd Jun 2020. 
 After installed App into your phone click Recipients.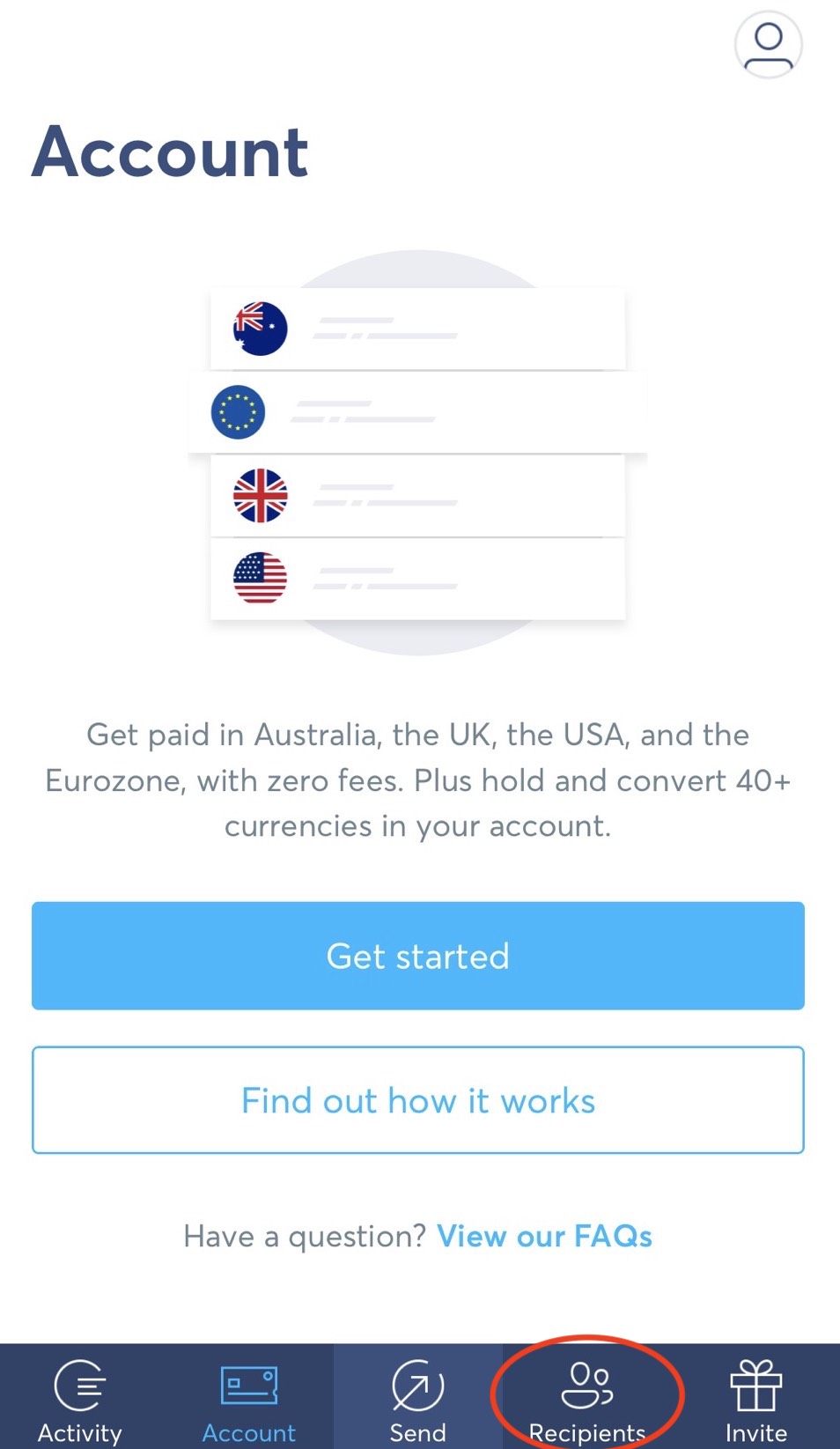 Choose "Someone else"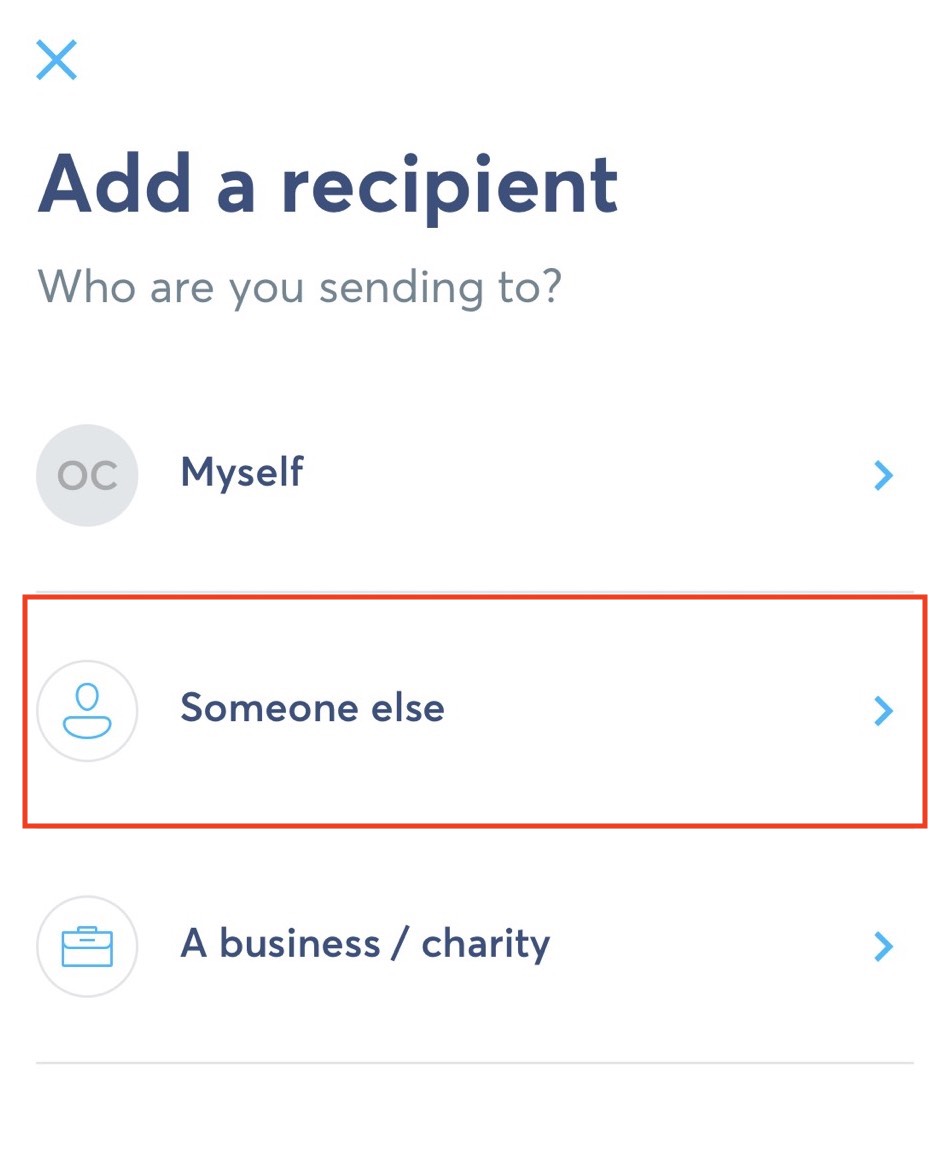 Copy this text → [  タローズ トレード ジヤパン オガタ タロウ ]
Past to " Name of recipient "
Choose Bank Name as " Rakuten Bank " Bank code is [0036]
Choose Account Currency as " JPY - Japanese "
Our Email Address for transferWise: tarotrade @ gmail.com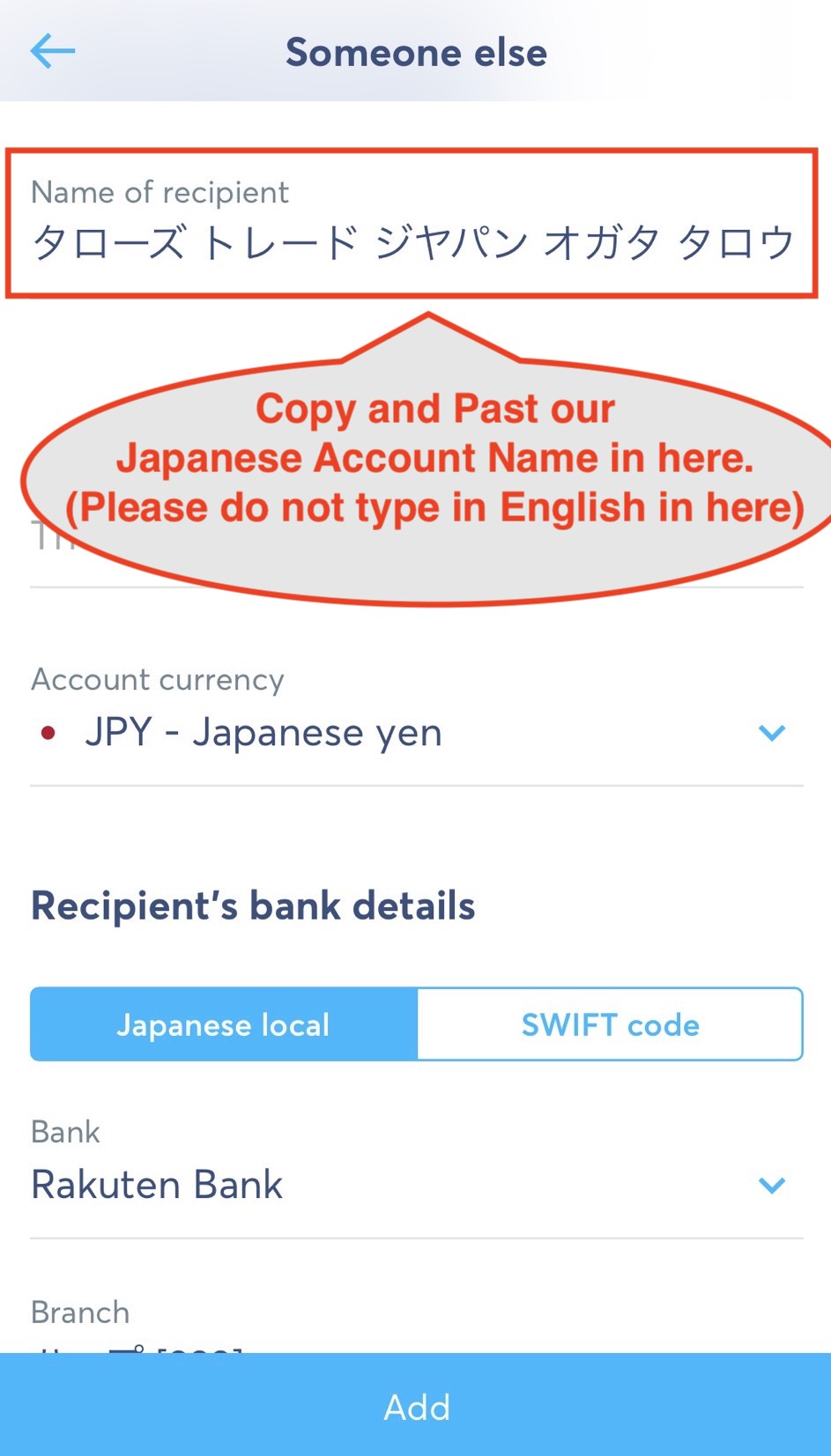 In the Branch Name section 
Please Type " 222 "  in the search box and choose " ハープ[222] "
(Some of Device or depends on the countries you can only see "Herb".   In this case, it's OK to pick Herb)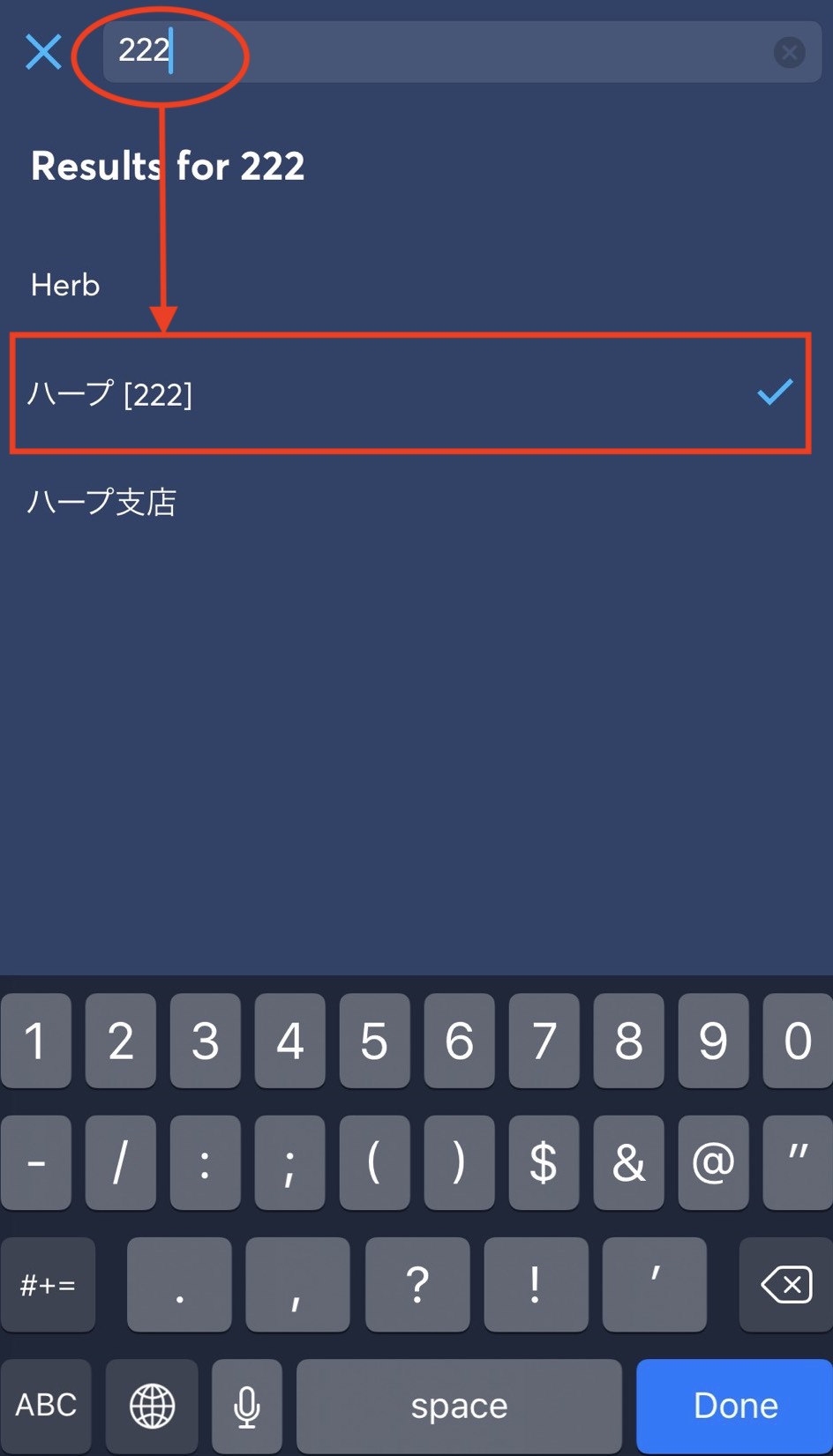 Choose Account Type " 普通 ( Futsuu ) 
Type Account Number " 5002382 "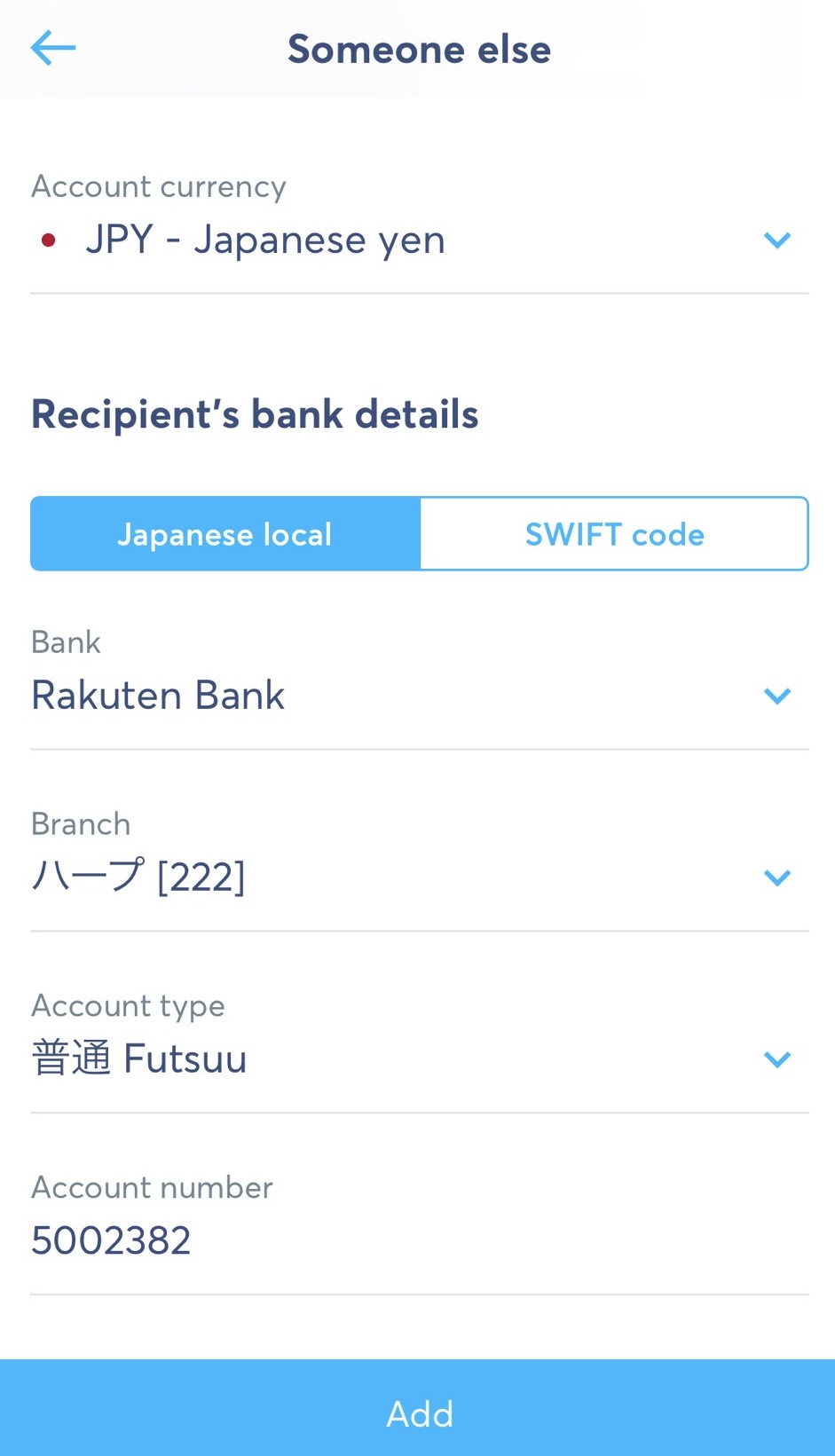 Add Amount in Japanese yen (JPY) 
And click " Send Money " button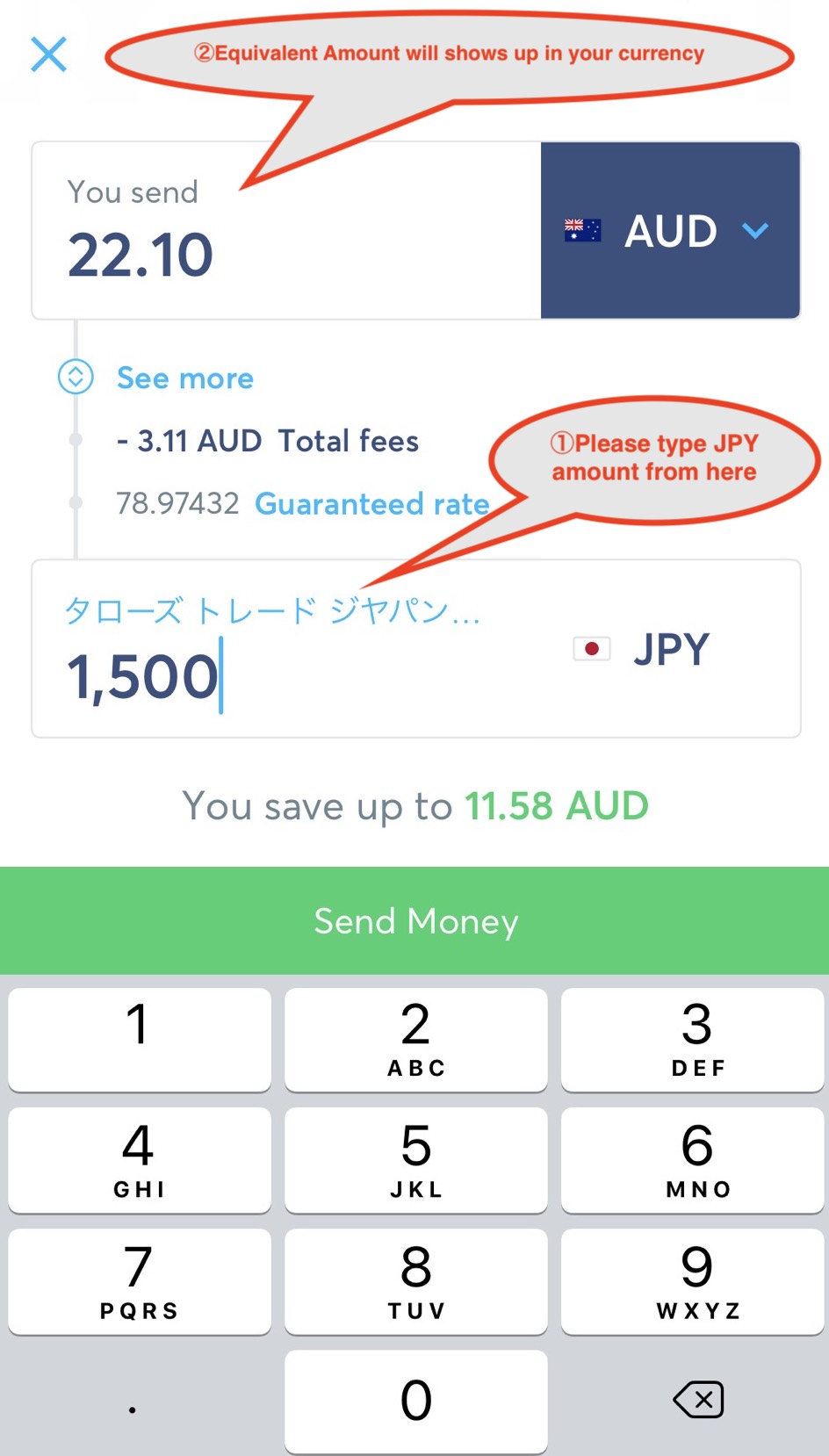 After you click "send money" you will receive a confirmation email from Transfer Wise. 
Note: Depending on your country you may need to input our address, as below.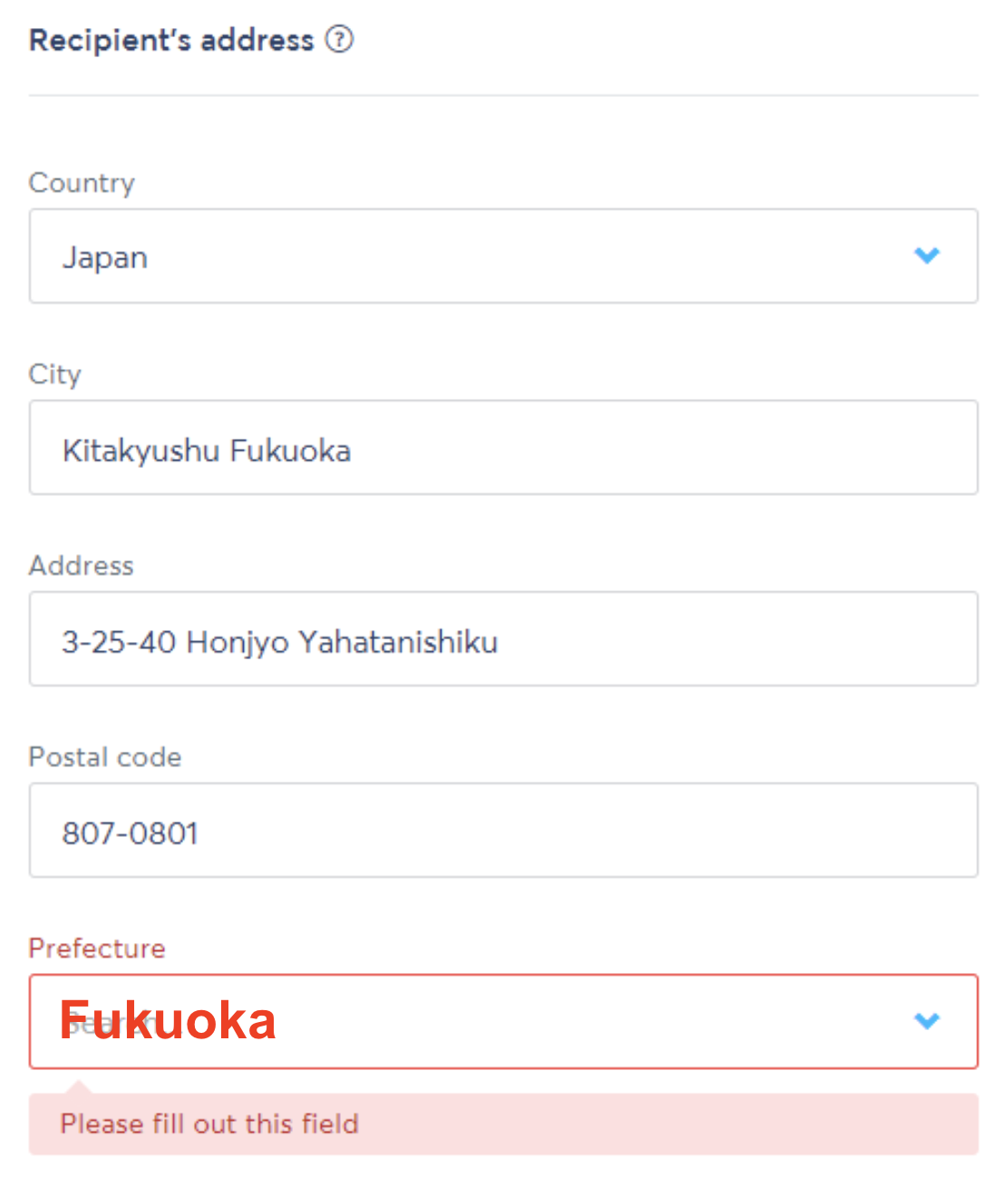 How to create a transaction with SWIFT from Wise
If you create an international transfer with SWIFT, you need to add an intermediary bank's SWIFT code. 
Intermediary's SWIFT Code: SMBCJPJT

Beneficiary Account Number: 222-5002382

Beneficiary Name: TARO'S TRADE JAPAN TARO OGATA

Beneficiary Address (Our office address) : 3-25-40 Yahatanishi-ku Kitakyushu Fukuoka Prefecture 807-0801 JAPAN
Our Bank Account
SWIFT Code/BIC: RAKTJPJT

Beneficiary Bank Name, Branch Name: RAKUTEN BANK, LTD. HEAD OFFICE

Beneficiary Banl Address: 1-14-1 TAMAGAWA, SETAGAYA-KU, TOKYO, JAPAN

Intermediary Bank: SUMITOMO MITSUI BANKING CORPORATION, TOKYO, JAPAN

Source
Wise: https://wise.com/jp/blog/overseas-remittance-incoming-rakuten-bank
Rakuten Bank: https://www.rakuten-bank.co.jp/geo/incoming/flow-02.html