Hi Taro,
Just to let you know that I have received my ELC-02.  It was delivered right into my apartment in good shape.  Arrangement for delivery was also very smooth.
I will put it together in the next few days.
Thanks again.
Ricky 
6th July 2017.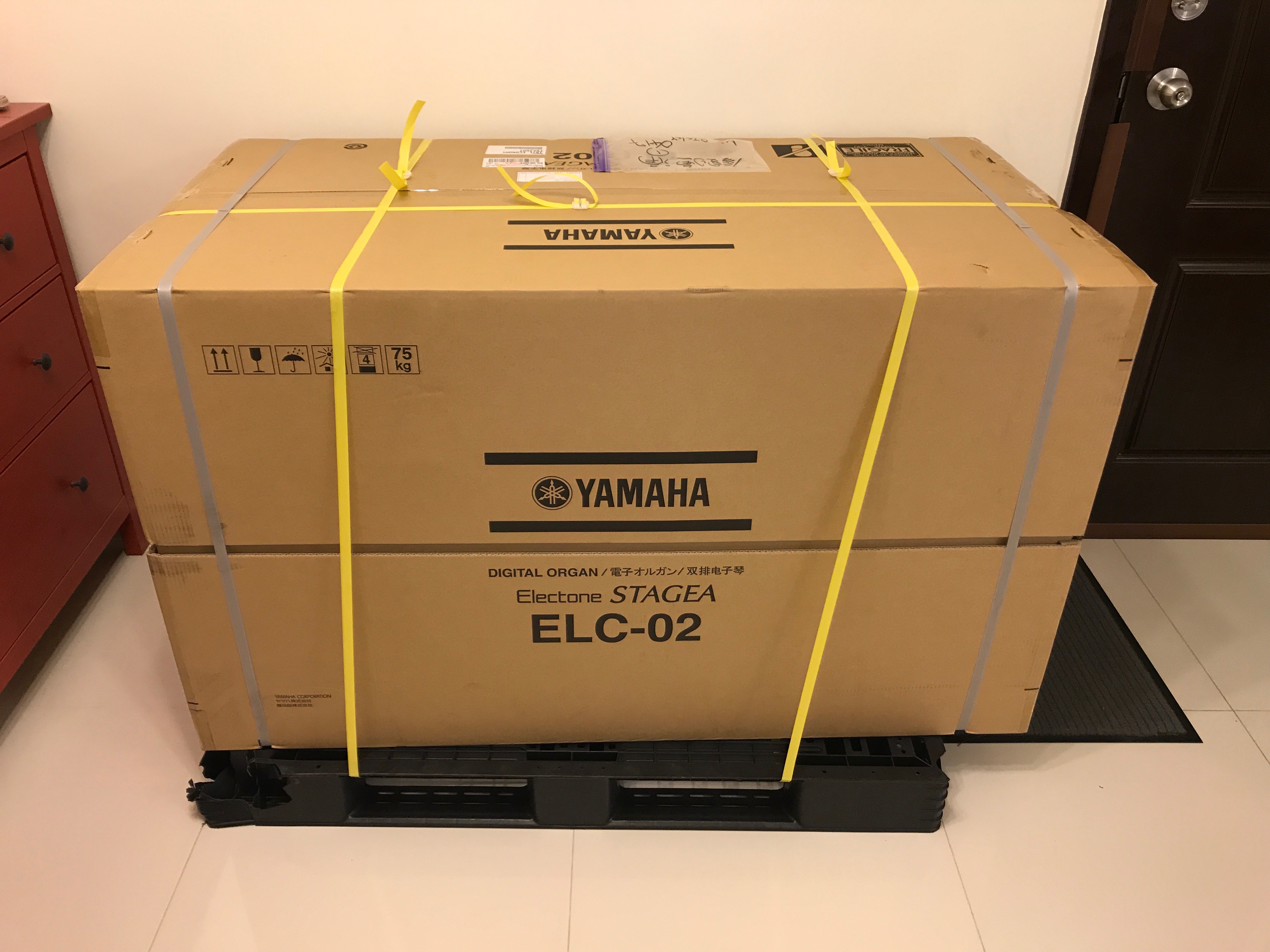 ---Additional information---
10th July 2017.
Hi Taro,
I finally managed to unpack the complete package and have all the pieces taken and ready to have it put together in the next few days.
In case you run into future customers from Hong Kong, here's a few tips for them to understand the last mile of the delivery process.....
Since most of us in Hong Kong live in relatively small apartment units, delivery is always a challenge if the electone needs to get inside the apartment.  Size of the elevator could inhibit the package going into the apartment unit.
Also, FedEx Hong Hong actually does NOT deliver the package, it was subcontracted to another local company specialized in delivering, and it worked out quite well because the arrangement for delivery was very professional.  Therefore it's usually not a problem for Hong Kong.
Another major challenge is disposing the packaging material.  The ELC-02 was nicely wrapped and protected, which is typical Japanese packaging style and it offers the best protection for the electone.  Everything inside the package was completely at the same spot when it was originally packed.  The problem is the amount of material that needs to be disposed after unpacking.  Be prepared to cut them into pieces.  The plastic crate is also a problem if people like myself live in an apartment that does not offer disposal service other than regular household garbage.
Hope this info. will help your future Hong Kong customers.  I also don't mind if you need to post this one e-mail on your website as reference for future Hong Kong client.
Cheers,
Ricky
Hi Ricky 
Thank you so much purchased ELC-02 from us.
If you have any questions or problems please feel get back to me any time.
Best Regards
Taro